Find your Home's Value

Get a free comparative market analysis of your home's value sent to you with no obligations.
Welcome

to the best resource for

Santa Fe, New Mexico
homes

provided by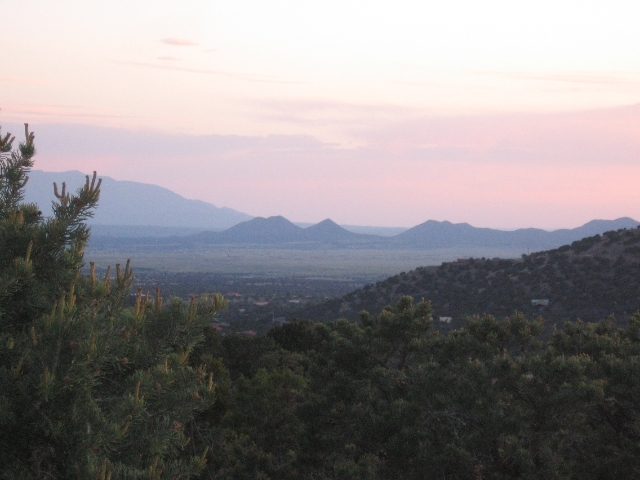 Anna Vanderlaan


Keller Williams Realty
"Live Ten Years Longer" by living in a well thought out environment and laugh every day. Santa Fe, New Mexico offers clean air, great weather in all four seasons, a small town environment with lifestyle choices of a metropolis. With a population of 65,000 Santa Fe offers an excellent quality of life based on affordability and amenities and clean air. It boasts one of the top three art markets in the country next to New York and Los Angeles. It has always been a destination for: creative people, getting-away-from-it-all full or part time residents, adventurers and sports enthusiasts taking advantage of the great trails, mountains, streams, skiing, golfing and exploring; and the connoisseur of great cuisine, opera, ballet, and southwest shopping. With a unique variety of culture and lifestyle alternatives, Santa Fe is a sophisticated slow pace.



Santa Fe is "The City Different
... and true to it's nickname the real estate market is just as unique. Anna Vanderlaan will guide you through historical charm, contemporary lifestyle, and market values of this enchanting community. You will translate your real estate goals into Santa Fe realities becoming fully informed of the options relevant to your needs.

History
Many of the old streets in down town Santa Fe are based on the old donkey trails through the area... not a bowl of spaggetti. The earthy look of the homes are not just a fashion statement but the practical answer to local and affordable building material and thermal mass because they were originally constructed from adobe brick. We think this is so charming that much of the newer development emulates this organic ambiance. However, Santa Fe is not without it's modern elements as well, with a number of gifted home designers who have created award winning contemporary home environments. We love it because Santa Fe is the best of all worlds.

A home is not a home because of its room dimensions or the color of the walls. It is about how you feel when you walk through the front door. And the way you can instantly envision your life unfolding there.
This is about more than real estate. It is about your life and your dreams. Your new ones built upon the old ones of "The City Different."
Different by design

Anna Vanderlaan and Keller Williams Realty takes a different approach to real estate, one that is built on personal touches, win-win deals and positive results. Your home is an important investment. Your transaction is treated with importance and care.

Anna Vanderlaan utilizes the latest technologies, market research and business strategies to exceed your expectations. More importantly, we listen and that means we find solutions that are tailored to you.
How we can help
Thanks for starting your real estate search with us. This website is full of information for you whether you are looking to buy or sell.
After you have had the chance to review this information, contact me so we can tell you more about how we can help. We appreciate the opportunity to earn your business.